Gen Con and Pax West were amazing this year. And like Origins, one of the best parts were many of you stopping by asking about Leviathans. To share that yes, it is returning via Kickstarter next summer, was always fantastic for the excitement it generated. Thanks to absolutely everyone that stopped by!
Gen Con Big Game
At Gen Con we ran a large game that included playtest fleets for all eight factions: British, French, Italian, German, Russian, Austro-Hungarians, Japanese and Americans. Ultimately it was over fifty ships across a huge map (as you can see in the photo below). A lot of great data was taken, and just fun had by all.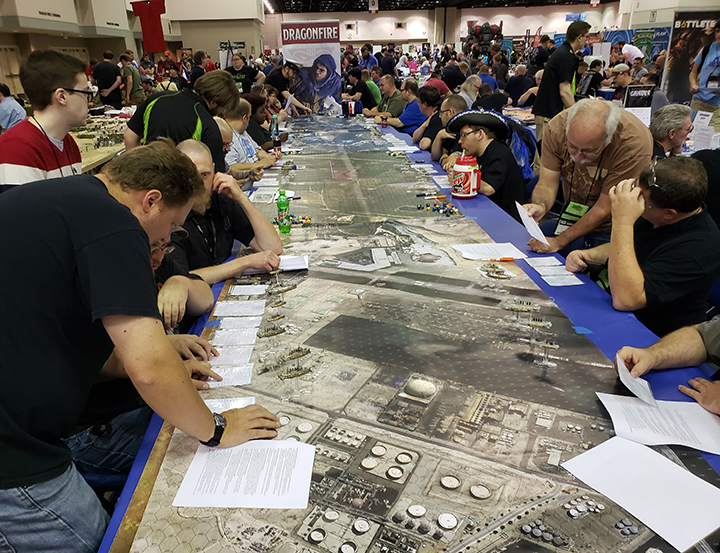 Pax West
We've attended Pax West for almost a decade, and for the first time we were not in the main Seattle Convention Center. The tabletop area in the Hyatt Regency was great, however. The other vendors were wonderful, lots of foot traffic, and just a great time of playing games and talking with gamers. While we originally didn't plan on it, as we were not sure of the space available, after several requests we squeezed in several Leviathans demos as well! (Thanks to our amazing demo team that knocked out hundreds of hours of games and found a way to sneak in those additional games.)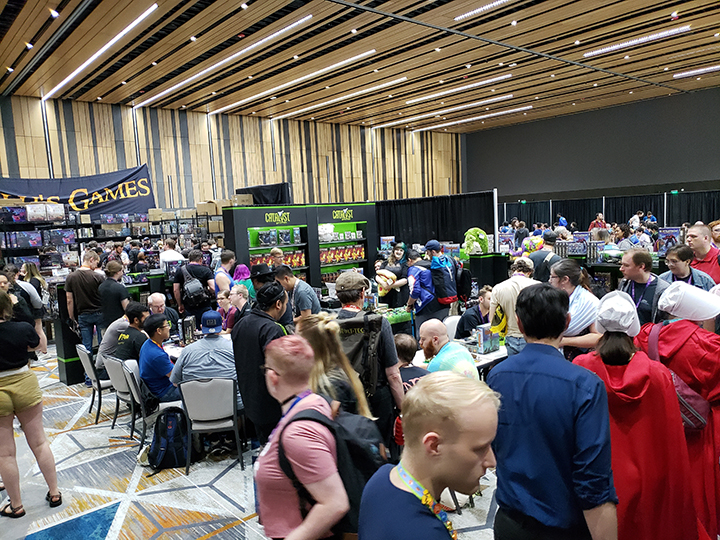 New Line Developer
Finally, at Gen Con Catalyst Game Labs named Bryn Bills as the Leviathans Line Developer.

In many ways, Bryn was the unsung hero of the initial Leviathans. Even at 14 and 15 he was frightfully good at tearing game designs down and figuring out the problems and potential solutions. And his enthusiasm for Leviathans always matched my own; and often exceeded it, as he kept the ships afloat several times during those dark days of Free Taiwan.
Bryn has since gone on to publish his own first game design (Masters of Orion: Conquest), and has several other game designs being reviewed for potential future publication.

He's also lead the charge in a huge way on Leviathans: The Great War. As the Shadowrun, Sixth World launch sucked up my life for the first four months of this year, and then the Clan Invasion Kickstarter, Origins and Gen Con took the next two months, he lead the charge himself, building his own playtest team, and playing once–if not often twice–a week for months now (I slide in when time allows). Then building Google drives and docs/sheets to hold and track all of the details, as well as compile playtest notes and more. He and I (and often that playtest group) would then come together every two or three weeks to look over everything, decide where we need to go next, and move things in that direction. So, so many conversations had at all hours of the day.

That experience, enthusiasm and skill set was a great fit for this job, and Loren ultimately agreed with my assessment and made it official.

Note that I have no intention of walking away. I will be intimately connected to everything involving Leviathans going forward. But with all of the other responsibilities I have (not the least of which is the crazy 90+ BattleMech miniatures I need to help produce), the nitty gritty details, and keeping things moving forward, is what will rest on Bryn's capable shoulders.
While I will continue to post updates now and then, Bryn will take on that added responsibility as well.
Thanks for sticking with us, and plenty more updates to come as we continue moving forward!