Sorry, everyone, for the long delay on this one. A lot of crazy stuff has happened, the big thing of course being the pandemic. Please be sure that we are still fully invested and hard at work on this game, and we can't wait to share it with all of you.

So what's been up with Leviathans since we last talked?

In short, a huge amount.

The longer version?

Models:
We are currently working with another company creating the 3D models for the new ships that are coming to Leviathans. Below are several different ships that have been created so far, and many many more are on the way. Each time one of them is finished I will post it with the updates.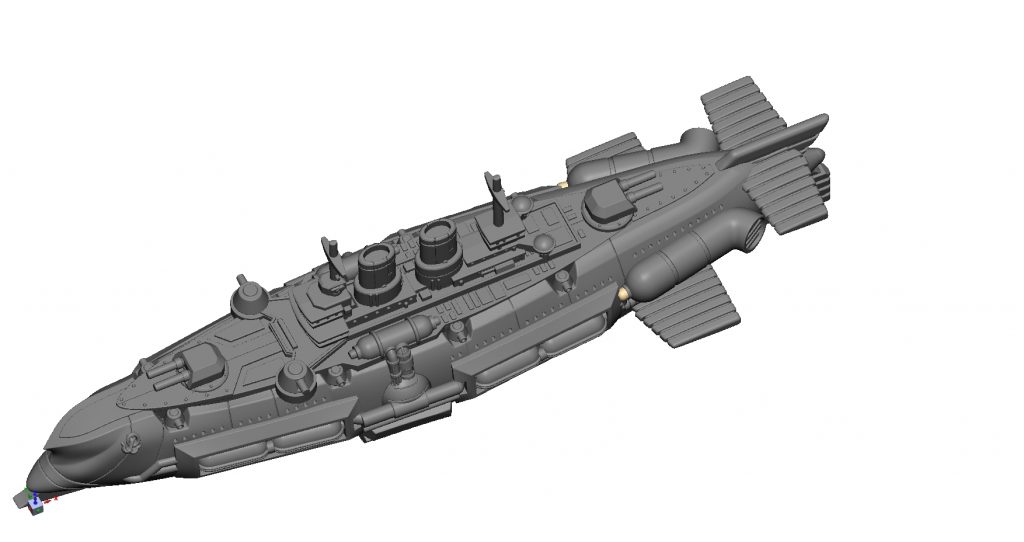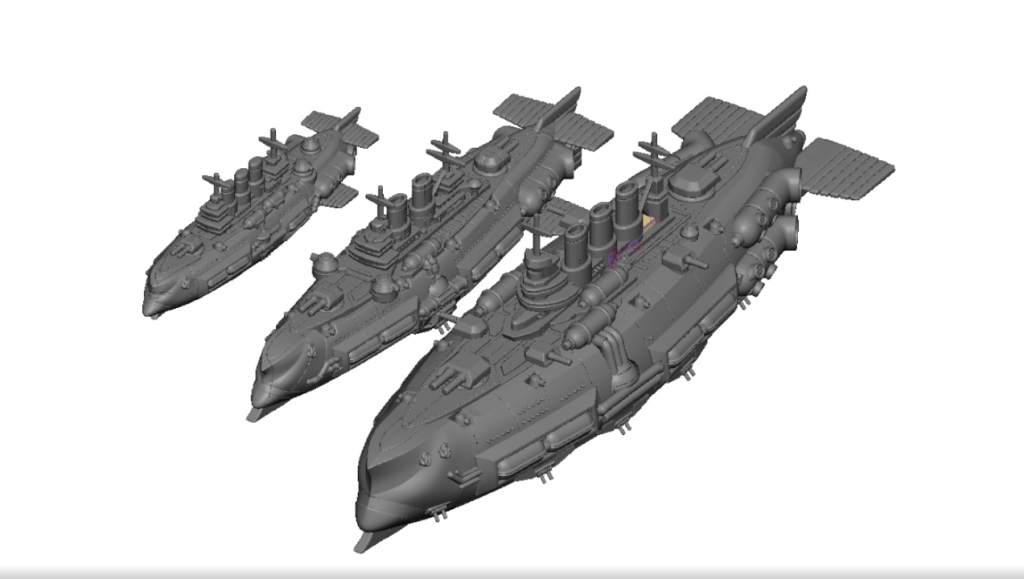 We are also actively working to find the best company to create the molds. We are looking at several companies at the moment but plan on picking one in the near future.

Art:
Art is also moving forward well. We have several artists working on different projects, from single ships to massive battles. Here are a couple ships that have been created so far.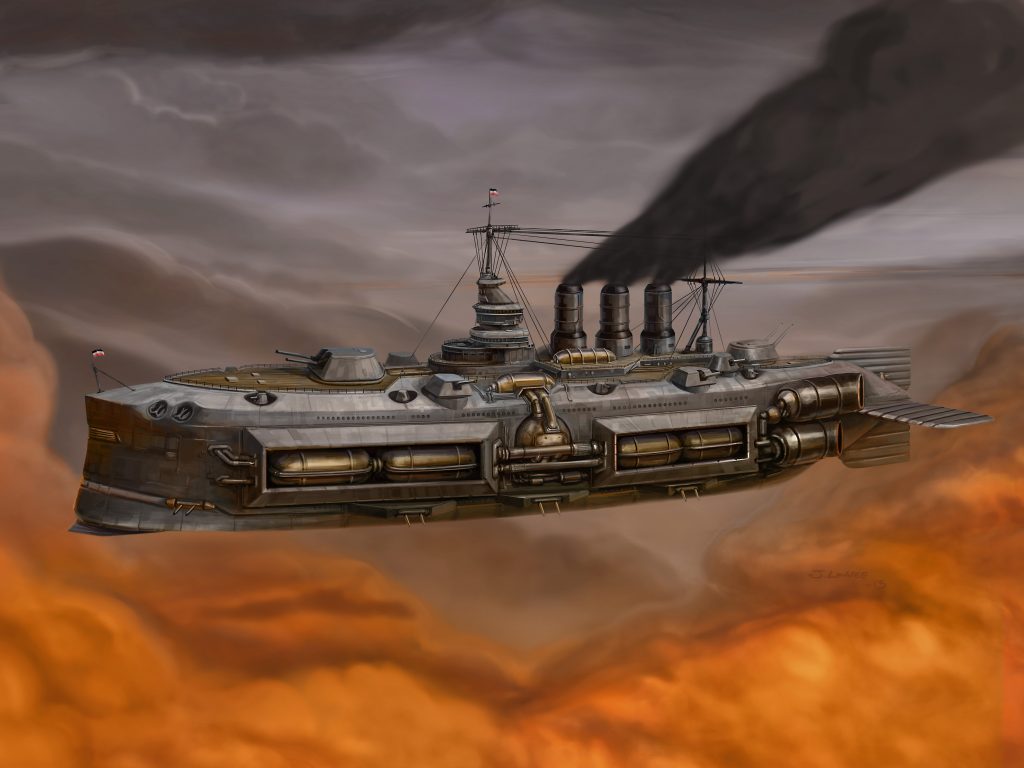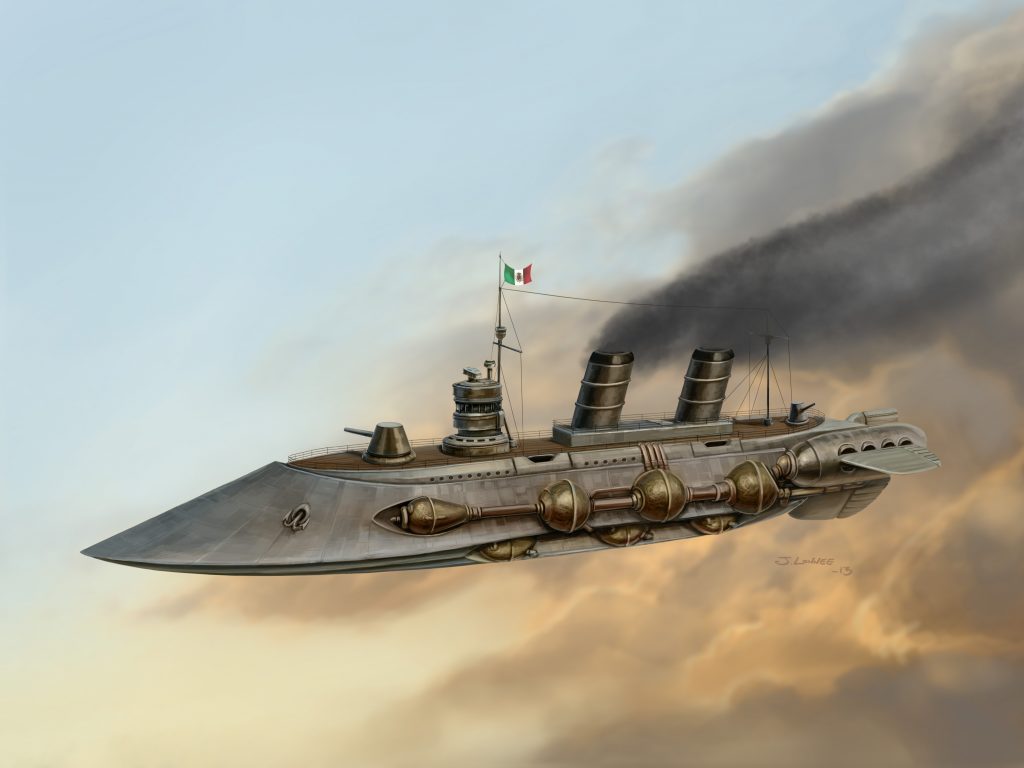 We will be releasing a whole series of artwork leading up to the launch of the Kickstarter campaign This will include several pieces of art from the Gazetteer being turned into full-color pieces as well as some new ones that will layout the history of Leviathans from the creation of Electroid to the Battle of Tushima.

Fiction:
On the fiction side we have Blaine Pardoe, resident historian and writer, working on a story for Leviathans. His first draft is already finished and moving into the revision phase. We are planning to support a whole range of fiction as we love this universe and know how much you all do as well. We will talk more about the fiction and the universe as a whole next week, including the working title for Blaine's story and the other fiction to be released alongside the Kickstarter campaign, several of which are already closing in on their final drafts.
The Game:
Gameplay is still being worked on as well. The pandemic has made it harder for us and our playtesters to work on this part of Leviathans, but we still do our best. A huge thank you to all the playtesters still giving feedback during all of this. It's been a huge help.

At this exact moment we are working on balancing different-sized fleets to make sure a five-ship fleet is balanced versus a three-ship fleet. We want different-size fleets to be real options to allow for more replayability. Still have some work to go on it but large jumps in progress have been made.

That's it for this week. Hope everyone stays safe and healthy out there, and I'll talk to you all next time!